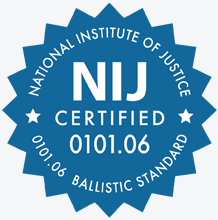 Product Description
The FAST or high-cut advanced combat helmet (ACH) offers above-the-ear (ATE) protection, and is tested by an independent laboratory to NIJ III specs – it will stop a .44 magnum.
Made from DuPont™ Kevlar® with a front aluminum shroud designed to fit most ballistic helmet accessories, the ballistic helmet weight is 3 lb. 4 oz. before accessories or customizations.
The polymer side rails, fully adjustable padded dial suspension system, and re-positionable closed-cell padding system work together to make this helmet both functional and comfortable. The side rails feature night vision goggle retention (NVG) bungee cords, and the aluminum front shroud accommodates most combat use cases.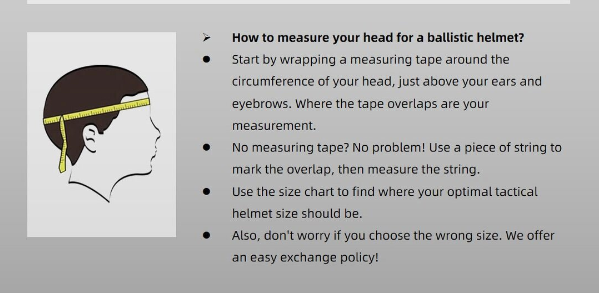 HELMET FEATURES
NIJ Level IV Ballistic Shell - independently tested by H.P. White Laboratories to NIJ-STD-0106.01.
Unidirectional Aramid Kevlar core; 7.2mm +-0.2mm.
High Cut helmet style for communications headsets and ear protection.
ARC 4 position accessory rails.
Fully adjustable padded dial suspension system (large helmets only) or 7-pad system.
Curved closed-cell foam pads.
Aluminum 3-point shroud for mounting optics and accessories. Compatible with most NVG mounts.
External velcro loop on top, sides, and rear.
NVG retention bungees.
ACCESSORY DETAILS
ACH Side Rails: Fully compatible with a variety of accessories.
Front Shroud: Universal 3-Pt. NVG Mount
Velcro® Attachments: Standard Velcro® Loop Strips

NIJ LEVEL TEST RESULTS
All helmets are tested to NIJ standards. And because we take your protection seriously, we do our own testing too. Every helmet from every batch is hand-inspected for quality, and a random helmet is selected for field testing. If we wouldn't trust it, we won't sell it.
10-YEAR WARRANTY
We offer a 10-year manufacturer warranty on all products sold on our website. This means we guarantee that your product will remain free of manufacturer defects under normal use for 10 years.