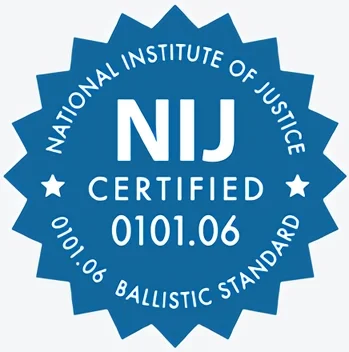 Introducing the ultimate protection for your head - the Ballistic Helmet, designed for the most demanding conditions. This Tactical Helmet is made with Level IV materials that can withstand the impact of a 7.62x51mm Rifle round. It is the perfect choice for Law Enforcement, Military, and Security personnel who require premium protection without compromising their mobility.

Here are the key features and benefits that make this Ballistic Helmet stand out from the rest:
The Ballistic Helmet Tactical Helmet Fast Style at ACH weight offers rifle bullet protection from M80 NATO Ball round, V0 at 2200 fps. To add to its high ballistic protection, it provides a V50 for 17-grain FSP ≥ 3281 ft/sec (1000 m/sec). Manufactured with Ultra-High Molecular Weight Polyethylene material (UHMWPE) it is designed for wearers who may encounter high-threat situations. It is designed to integrate with communications, gas masks, & goggles seamlessly, included standard is the D3O Trust Stealth suspension system.
Available in Black, Army Green, Soil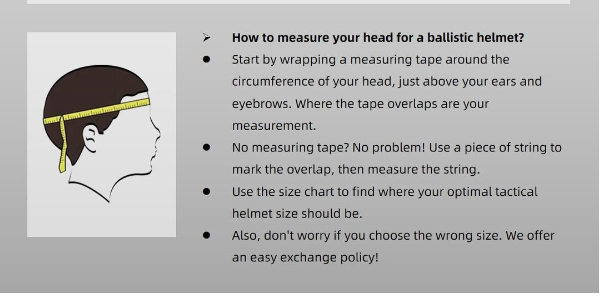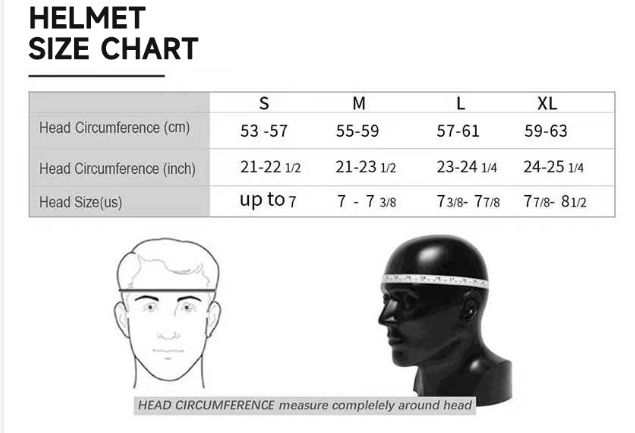 Specifications
NIJ Threat Level

NIJ 0106.01 with NIJ 0.108.01 Level IV Threats (9mm FMJ/44 mag @ 1400-1450 ft/sec)

Special Threat Rifle Testing

NATO M80 Ball V0 = 2200 ft/sec (670 m/sec)

Fragmentation Testing

Tested in accordance with NATO STANAG 2920
17 gr .22 caliber FSP V50 ≥ 2200 ft/sec (670 m/sec)

Blunt Impact Testing

Meets ACH Blunt Impact requirements

Suspension Systems

D3O Trust Stealth Pad System (7 or 9 Pads)
Epic Air Pad System

Retention Systems:
HELMET FEATURES
NIJ Level IV Ballistic Shell - independently tested by H.P. White Laboratories to NIJ-STD-0106.01.
Unidirectional Aramid Kevlar core; 7.2mm +-0.2mm.
High Cut helmet style for communications headsets and ear protection.
ARC 4 position accessory rails.
Fully adjustable padded dial suspension system (large helmets only) or 7-pad system.
Curved closed-cell foam pads.
Aluminum 3-point shroud for mounting optics and accessories. Compatible with most NVG mounts.
External velcro loop on top, sides, and rear.
NVG retention bungees
ACCESSORY DETAILS
ACH Side Rails: Fully compatible with a variety of accessories.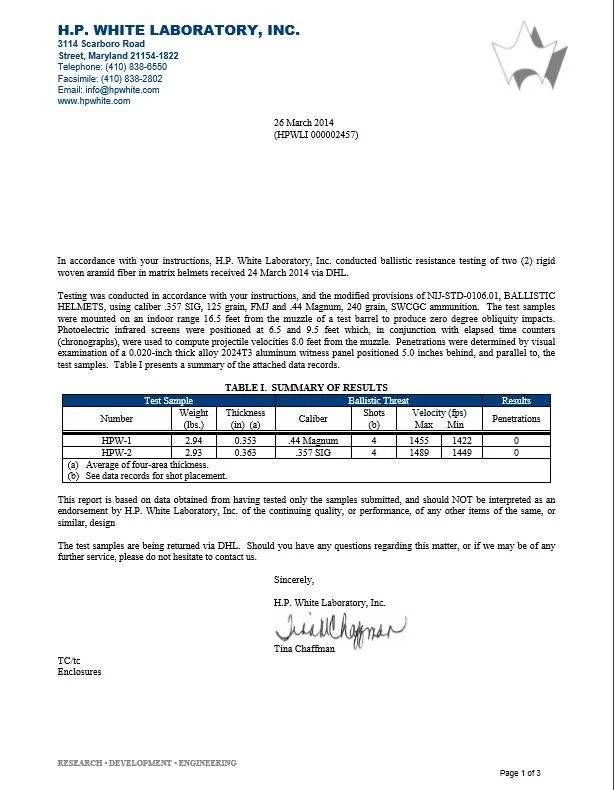 NIJ LEVEL TEST RESULTS
All Tactichelmet's helmets are tested to NIJ standards. And because we take your protection seriously, we do our own testing too. Every helmet from every batch is hand-inspected for quality, and a random helmet is selected for field testing. If we wouldn't trust it, we won't sell it.

- Bulletproof Protection: The Ballistic Helmet is built to withstand the impact of high-powered firearms, providing maximum protection against bullets and shrapnel.
- Lightweight and Comfortable: Made with high-quality materials, this Tactical Helmet is lightweight and comfortable to wear for extended periods, without causing any discomfort.
- Versatile and Durable: The NIJ Helmets are designed to perform in the toughest conditions, making them perfect for a variety of applications, including tactical operations, training, and outdoor activities.
- Advanced Ballistic Technology: The Ballistic Helmet is built using advanced materials and construction techniques, ensuring maximum protection against all kinds of ballistic threats.
- Modular Design: The helmet's modular design allows for easy customization and integration of various accessories such as night vision devices, communication systems, and other tactical gear.
- Easy-to-adjust: The Ballistic Helmet features a quick-release system, which makes it easy to adjust and fit to any head size, providing maximum stability and protection.

If you're looking for a high-quality and reliable combat helmet that offers superior ballistic protection and flexibility, then the Ballistic Helmet is the perfect choice. Don't compromise on your safety - get the ultimate protection today.